Belize City, Belize...the "danger zone": The Journey Part 3
Leaving Calderitas, Mexico
My day started out at PAUSE Hostel in Calderitas, Mexico. I woke up early and got all of my belongings together. I had to fold all of my clothes (many of which were still wet) because I had done laundry the previsou day. The rain during the late afternoon and early morning didn't help my clothes dry at all. They were hanging most of the night until the wind blew them all over the place!
I packed everything up, hauled it all downstairs and put it by the door. The bus was supposed to arrive around 8:30 in the morning. When 8:30 came there was no bus. At 9:00 there was no bus. At 9:30 there was still no bus... I had someone who works at the hostel call the bus company. The lady from the bus company said that they "were not stopping or they would have been there already. The bus will pick you up tomorrow." Now this would have been fine had I not already booked a non-refundable room in Belize City for later that night!
So, frustrated, I gathered my things and began walking to .find a taxi to take me to the bus station. I walked about a mile before I found a taxi. The taxi took me to the bus station. When I asked for a ticket to Belize City, the man behind the counter directed me to a heavy set guy in the corner behind a desk. I asked him in Spanish for a ticket to Belize City. The man said "You are at the wrong bus station. You need to go to the old bus station for a bus to Belize."
I took another taxi across town (the way I had come previously of course). This taxi driver was obviously in a hurry to get me there as he bobbed and weaved through traffic, making his own lanes as he went. After just a few minutes the taxi stopped at a parking lot and the driver said this was the place.
When I was dropped off I wasn't sure I was in the right place because this was a long bus ride and those buses didn't look like the bus I needed. I talked to a kid sweeping out a bus and he said I was in the right place and it was going to cost me $15 USD to get to Belize City. The trip would take a little more than 3 hours. This kid also told me that the bus would be leaving in a half hour. I walked over a got some food since it was getting close to lunchtime and I was sure the bus would not be stopping anywhere for lunch. I grabbed a torta (which is like a sandwich). A half hour came and went. An hour came and went. Finally, the bus driver decided it was time to leave.
After leaving Chetmual, Mexico 3 hours later than I had planned I was finally on my way. I traveled to Belize City, Belize on what is commonly known as a "chicken" bus. A chicken bus is an old school bus that has been recommissioned to haul passengers like a public transport system. The buses are owned by different bus lines and the level of comfort differs from company to company.
Leaving Chetumal there were only a few passengers on the bus. The bus stopped at the border so we could exit Mexico. It costs $30 USD for Americans to leave Mexico. I guess they like to get you coming AND going. My guess is that they want you to stay longer and spend your money there.
While we were going across the border and through customs in Belize, it started raining. We all piled back onto the bus once we were finished. This is where the fun began. After we crossed into Belize the bus began stopping to pick people up and drop people off. More people piled on than got off. Pretty soon there were so many people on the bus that passengers were standing in the aisle. It had been raining since the border which meant all the windows were up. All the body heat, combined with the humidity from the rain outside made the bus a virtual sauna. The windows quickly fogged and the passengers began to sweat.
Packed into the bus, elbow to elbow, the smells were pugnent. Sweat, body odors, combined with the musty smell of mud, made the ride an experience I won't soon forget! It was like the smell of a musty old lockerroom!
During the ride, I noticed that the extremely skinny, pale, young man sitting in front of me had a very nice Canon Camera. I found out his name was Nicholas. Nicolas' wife, Alena, was sitting in the seat in front of him along with both of their backpacks. The couple was traveling through Central America on holiday from Frankfurt, Germany.
Nicholas and I spent much of the ride discussing photography, drones, and equipment. We also talked about hard drives. Later, a tall white guy, who was dressed like a farmer, got onto the bus during one of the stops in Belize. This man, whom I did not get to meet, sat next to Nicholas. The man said "When you get to Belize City get to your room. Make sure you get what you need right away and get back. Stay in your hotel after dark." Nicholas, Alena, and I looked at each other. The man then said, "Belize City is not safe at night."
And there it was...the dark cloud over the city. The tone had been set.
As we got closer we ran into more water and rain. Someone on the bus said that it had been raining for over two weeks and it was flooding. This was evident by the several detours the bus had to take to avoid flooded streets.
Enter Belize City, Belize. The streets were busy. The streets were full of water. It was dirty. When we got off the bus the entire terminal was packed elbow to elbow with people. There was a strong smell of urine in the air. It was about 80 degrees and extremely humid. I put my backpack on and pushed my way through the terminal. Wading through waves of people and through a small opening in a fence to another waiting room. I found the door off to my left and headed out with Nicholas and Alena following closely behind me.
During the ride on the bus, they decided that they would tag along with me to my hotel to see if they could get a room. They initially were going to travel all the way to San Ignacio, Belize, which is located on the border of Guatemala, but found that they were already tired from the day's travels.
The three of us made out way out of the bus terminal where we found thirty to forty taxis sitting outside waiting for people. A middle-aged Hispanic man approached us and asked us in English "Do you need a taxi? Where are you going?" I told the driver that we were going to the Belcove Hotel. He said, "The cost is $15 USD for all of us." Nicholas asked him why it was so much and the driver said: "The normal cost is $7 BLZ each if you want to pay that instead." We quickly agreed that $15 for all of us was worth the ride, especially since it was still pouring rain."
During our taxi ride through the streets of Belize City, the driver said "Stay out of this part of town. You do not want to be walking around over here. Stay on the other side of the river."
The second warning has been issued. It is starting to become clear that this place just might not be safe.
The drive drops us off at the Belcove Hotel. The lobby is packed full of people trying to get rooms, check-in, check-out, and ask questions. A couple of ladies are standing in front of the counter having a conversation between themselves while the hold up the entire process. Finally the lady behind the counter begins helping the other people in the lobby.
The lady behind the counter is a tall lady with very dark skin and braids. She has a smile the whole time she is helping other people. When she finishes getting the couple in front of me settle, she turns to me. She asks "Do you have a reservation?" I tell her I have a reservation but my friends do not. Nicholas asks "Do you have a room available" The lady behind the counter smiles and says politely, "I am sorry but we do not." So much for tagging along.
Nicholas and Alena decide to grab a taxi to the nearest ATM and then get back to the bus station to continue on towards San Ignacio, Belize. Good choice. We said our goodbyes and exchanged pleasantries and they headed off to grab a taxi.
The lady behind the counter got me check in and gave me my keys. She also gave me directions to my room. I grabbed all of my stuff and headed to my room. Once there, I remembered what I had been told by the guy on the bus and the taxi driver. It was early evening and it would be dark soon. I was staying on the "wrong side" of the river. I needed to get some food and get back before dark.
I threw my stuff into my room and went back downstairs and asked the lady at the counter where to get food close. She gave me directions. I headed out to find the place she mentioned but once I got outside I realized that by the time I walked that far and sat down, ordered food, ate, and paid the bill, it would be long past sunset.
I decided on the grocery store on the other side of the river directly behind the hotel. I went inside and was surprised to find that the store looked basically like my local grocery store in Wyoming. I found all of the American junk food products such as Doritos, Cheetos, Oscar Myer Bologna, Heinz ketchup, Miracle Whip, Twix Candy Bars, Coca-Cola, just to name a few. I grabbed some bread, lunchmeat, mustard and a few other items. It was very inexpensive; about $15 USD (It was enough food to feed me for 3 meals). I paid for all of my groceries and headed back to my room for the night.
After eating, unpacking, and hanging up my wet clothes (which were starting to stink), I went downstairs to wander around the hotel. I quickly realized there wasn't much to see. There was a balcony on the top floor where my room was located but it was raining so hard that the doors were shut and towels covered the floor because the water was flooding the balcony.
Downstairs there was a back door that was open to a small patio and a dock with 2 boats in the river. On the patio was an older gentleman named John. John, I found out had been staying there for over a week because there was an issue with a check he supposed to be getting. The owner of the hotel, the nice lady behind the counter, had allowed him to stay until his money issue was resolved.
John was also a Vietnam Veteran who had hearing loss and issues sleeping because of the noise of dogs barking due to his PTSD. During our conversations about Belize City he said "I don't know if anyone told you or not, but Belize City isn't safe at night. You might go out ten times, twenty times, or a hundred times and nothing will happen but that hundred and first time they will get you."
I knew for certain this place was not safe. John told me that while he was waiting at the barber to get his hair cut he was reading the paper about someone who was gunned down a couple of nights before just around the corner from the hotel. Great, just what I was looking forward too in a destination!
The following day I awoke to rain. I got my things ready to go out for the day and while I did the sun came out and it warmed up fast. It was very warm and humid.
I wanted to see what Belize City had to offer, so I ventured out. I quickly noticed the smell of urine and garbage. I also noticed that the river was full of garbage. The streets were also littered with garbage.
The houses near the hotel were in very bad shape. Most had boarded up windows and many lost their paint decades ago. Iron gates were over windows and doors adorned with bright padlocks. This is the ghetto of Belize City.
I crossed the river to the "tourist" area of town. The streets were slightly cleaner but the smell was still present. There were more businesses on this side of the river than houses.
There were some nice cafes and stores. I found a place to eat breakfast that served "real" coffee. See, in most places in Mexico and Central America they serve Nescafe which is basically instant coffee. Nescafe you put a little in your cup and add hot water. It isn't great but will do in a pinch. I prefer regular coffee or espresso.
Wandering through the city after breakfast I was approached multiple times by people panhandling or trying to sell me some good or service. A very tall slender black man with dreadlocks approached me and told me his name was Chuck. Chuck followed me around asking me questions and telling me about himself. As we were walking, Chuck pointed out the museum. I decided that I wanted to see the museum and told him so. Chuck looked at me and said "Most people give me $20." I asked Chuck, "Why would I give you $20?" His reply was "For the information and guiding me through the city." I told Chuck straight up, "There is no fucking way, I am giving you $20!"
He was mad but I left Chuck where he was standing without any money from me. I walked into the museum. You have to be very aware of scams, cons, and other ways to get your money in Belize City. Keep in mind how dangerous this city is during the night...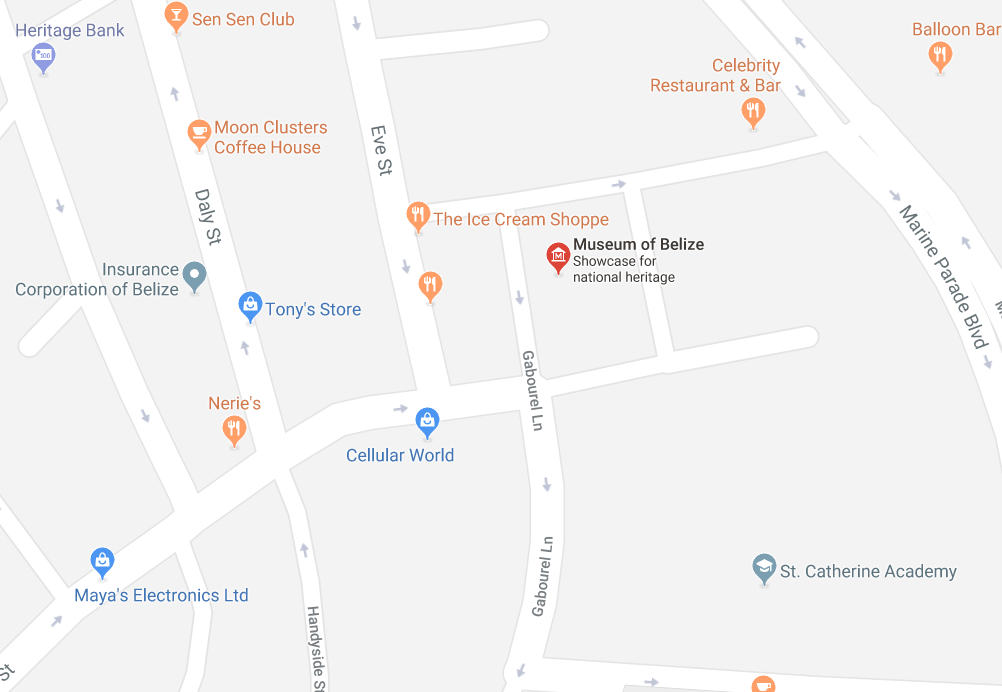 The Belize City, Museum was a very nice museum. The cost was $5 USD to enter and is well worth the fee!
The museum was part of the original prison of Belize. The prison housed the worst criminals and even performed the death penalty for the very worst. There was an original cell that was used to display the history of the museum.
The lower floor had an excellent section on slavery in Belize and all of Central America. There were some fabulous displays, videos, and artifacts. I was really intrigued by the long slavery history of the area and how it began. It has also stayed somewhat the same in areas throughout Central America and parts of the world where people are still indentured because of debts, kidnapping, or class.
The top floor was about Mayan history in Belize. There were some beautiful jade artifacts. The Mayans used jade as their determination of wealth. Jade was worn by the kings and queens. The richer the person, the more jade they adorned. Enclosed behind glass was a large stone carved with Mayan history. The carving was of someone important from one of the Mayan sites in the area.
If you are interested or want more information about the Belize City Museum their website is located here.
I walked around and ended up on the shoreline of Belize City where a nice park and the old lighthouse are located. Both were nice but not spectacular. I took a lot of photos while I was out wandering around. I don't feel that my photos give an accurate reflection of Belize City. The photos below are the highlights and skew the image of the city. As John, the Vietnam Vet said, "The keep the murders and violence quiet because they don't want to affect tourism to Belize City." I found this to be a very true statement.
I did not enjoy my stay in Belize City. I also don't believe Belize City to be indicative of Belize as a country. It is expensive. All of Belize is expensive compared to the other countries of Central America.
After 3 days I had my fill of Belize and decided I really wanted to move on to the country I most wanted to visit in Central America...Guatemala!
Until my next post, get out and travel friends!